Welcome! This is the second installment of our blog series on Dogs who need homes in the North Shore region! Every week we will feature three dogs at random and a handful of tips for first time Dog adopters.
I'm not just the creator of the NOBLE group, I'm also a huge animal lover & supporter of those who are helping pets in need. My family has 3 Boston Terriers, Lola, Cleo & Mr Oliver Pickles. If you have questions about the breed reach out to me. I'm happy to answer any questions that I can for you.
If you are considering adopting a dog in Massachusetts here are a few you should get to know. We love all shelters that help find pets in need their new happy homes however here are a few of our north of Boston local shelters that do great work with many different types of adoptable animals. Get to know the Northeast Animal Shelter, MSPCA in Methuen & Salem Animal rescue league.
---
Where to find Nala: The Salem Animal Rescue League
Nala is a two year old black and white boxer/pit bull mix. She loves to explore and and play fetch for hours on end, Nala is the hiking buddy you've always wanted!
Adoption Tip # 1: Shelters are very high stress environments for Dogs. Be ready to adjust to dramatic changes in your new dog's personality once they're home! Many animals will display more regulated energy levels and also act much quieter than they were at the kennel.
---
---
Hi! I'm Petey and I'm from Salem, NH
Where to find Petey: The Northeast Animal Shelter
Petey is a 7 month old Chihuahua mix with the most beautiful golden brown eyes I've ever seen! She's initially very shy, but everyone who's come into contact with Petey has fallen instantly in love
Adoption Tip # 2: Your dog will take a few days to adjust to their new home. It's likely that they will stay to one room for a lengthy amount of time, and or they will hide behind furniture. Don't be alarmed! This is their way of learning about their new environment.
I'm Gucci and I'm from Methuen, MA
Where to find Gucci: The MSPCA at Nevins Farm
Gucci is a lovable 10 year old Pit Bull Terrier who loves to cuddle! She's nervous around new people at first but will warm up to you quickly! She's great around other large dogs, there's also the possibility for her to live in a home with cats with heavy doggy experience.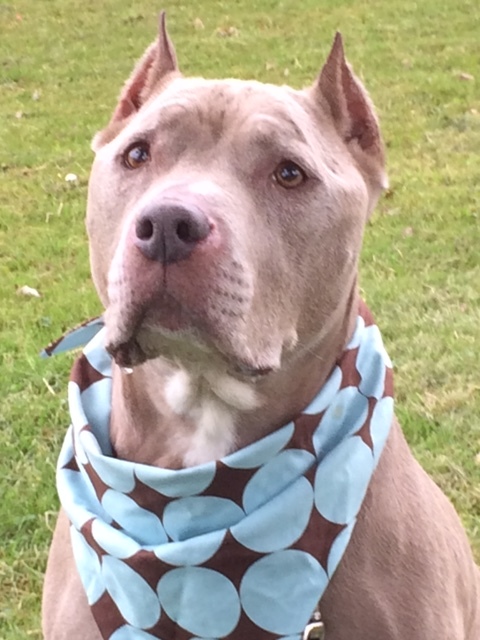 Adoption Tip # 3: Change your Dog's diet slowly. It's typical that you'll be serving your Dog a higher quality food than the shelter was able to provide, because of this owners should start off by giving their dog 1/8th of a serving of the new chew, then slowly increase this proportion over a stretch of days.


Where to find Oreo: Northeast Animal Shelter
She says "Greetings. My name is Oreo and I am a super adorable pup from Georgia. My littermate Ophelia and I are hoping to find forever homes where we can love and be loved on. I really am a cutie. I should let you know that I think it is fun to jump on cats. I do not mean them harm, but I guess I am a bit too rough for them. Maybe a home without any would be best."
Oreo is an 11 pound, 3 month old Lab Mix, and is totally ready to come home with you!
---
---
Adoption Tip # 4: Dogs experience stress! It's natural for your new pet to experience high anxiety when being introduced into their new home, give them time and space to calm themselves down and get acquainted with their new living situation
---
---
This is Brady from Methuen, Mass
Where to Find Brady: Nevins Farm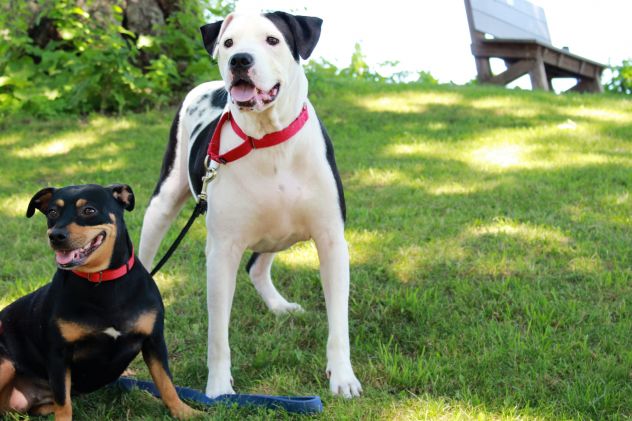 He is a 4 year old, 82 pound pit Bull Terrier and is looking for a home with lots of love! Brady likes to keep things relaxed and low key, a home full of mellow adults would be best for him!
Adoption Tip #5: When bringing home a new dog into a home that already has other pets, introduce them outside! Keep both pets leashed and slowly walk them over to each other, let them get used to the other's scent and gradually step closer, when middle ground has been met take them off leash and let them play! New friendship made!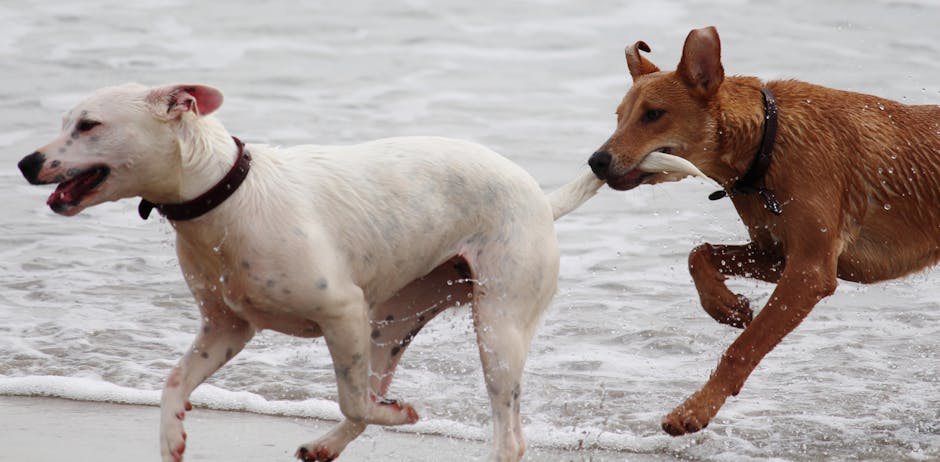 Hi! I'm Sawyer from Salem, Mass
Where to find Sawyer: Salem Animal Rescue League
Sawyer is a 32 pound, 1 year old hound mix! His smile is as bright as the sun and he's looking forward to becoming best friends with you soon!
Adoption Tip #6: Leave your puppy's crate open during the day! The crate should be a place where your dog can calm them self down, when they catch on the crate being their safe space they'll willingly go in to relax on their own and come out later as their refreshed, happy self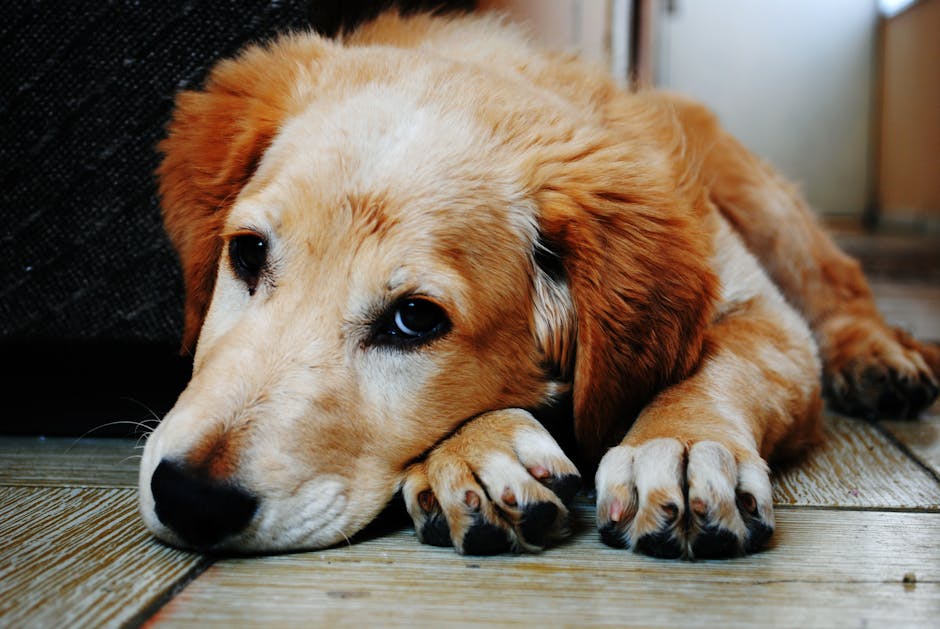 Now that you've met your new best friend, why not take them out for a treat! Check out our list of the Northshore's Dog-Friendliest eateries!