1. Oktoberfest Tap Takeover at Gulu Gulu Cafe in Salem, Mass
Where: Gulu Gulu Cafe
When: Saturday the 23rd at 2 PM - Sunday 24th at 12:30 AM
It's a common occurrence to run into any member of the North of Boston Living Group at the Gulu Gulu Cafe, it's an absolute must that you stop in whenever you're in the area for an order of fresh crepes and the perfect latte! This weekend Gulu Gulu is rolling out a special menu for their Oktoberfest night, what better way to break in the best month of the year! There will be a scrumptious selection of German Oktoberfest staples along with a selection of 8 new beers! Be ready for a second helping of Bratwurst while you're there
2. Lowell Kinetic Sculpture Race 2017 in Lowell, Mass
Where: Lowell
When: Saturday the 23rd from 8 AM - 4 PM
We in the North of Boston Living group tell it like it is: this looks freakin' awesome. This race brings the STEM (Science, Technology, Engineering, & Math) and Art communities of Lowell together in the coolest way, teams work with each other to build massive fully functional all-terrain vehicles that double as master crafted works of art! This event welcomes inventors of all ages to enter and develop their war machines for this epic battle. In addition to races occurring in the streets of Lowell, in mud pits, and in the Merrimack River there are also live performances going on throughout the day and the race is catered by local food truck companies!
3. River Ruckus Classic Car Show in Haverhill, Mass
Where: Haverhill
When: Saturday the 23rd 12 - 3 PM
If you know Haverhill you know Haverhill loves a good car show, and there's one this Saturday! The River Ruckus is coming back for it's 7th year hosted by Haverhill Bank. There's going to be great live music, yummy food trucks, and fireworks!
4. D-Y Wildcat 5K Run and Walk and Wild Kitten Fun Run in Boxford, Mass
Where: Stiles Pond
When: Saturday the 23rd 10 AM - 2 PM
Get out for a day of exercise around scenic Stiles Pond in Boxford! This sounds like an awesome day of outdoor fun for the family, there'll be two separate races for a younger crowd, and an adult age group. Word on the trail is the folks from Ipswich Ale Brewery will be providing food & drink for this event: warm cider donuts and chili on a cool September day, sounds good to me :) !
---
---
5. First Annual Sale Through The Port in Newburyport, Mass
Where: Newburyport
When: September 23rd & 24th
One of my favorite parts of working in Newburyport is having access to some of the cutest shops and boutiques Massachusetts has to offer, and the Newburyport Chamber of Commerce knows how to keep me happy! 20 + of Newburyport's finest vendors are teaming up for a weekend jam packed with sales, discounts, and special promotions for guests looking for a top notch shopping experience! Amongst the stores included are bakeries, candle makers, jewelry designers, and fine dining connoisseurs. I can't wait to make off with my great bag of goodies at the end of this weekend :)
6. Krochmal Farms 34th Annual Pumpkin Festival in Tewksbury, Mass
Where: Krochmal Farms
When: Saturday the 23rd at 10 AM - 5 PM
It's a Pumpkin Festival! My absolute Fall favorite memories center around carving out and decorating pumpkins with my family out on our deck with the dogs scrambling around to eat the pumpkin filling we were scooping out, so you know what I'll be doing after I get home from this fun day of picking out the best of the patch! There will be pony rides from 10-11 AM on Saturday, Krochmal Farms also offers hayrides, a petting zoo, a corn maize, arts and crafts, and lots more!
---
---
7. 3rd Annual Home Runs for Hope Wiffle Ball Tournament in North Andover, Mass
Where: North Andover
When: Saturday the 23rd 1 - 5 PM
This event held in memory of Tommy Blackshaw raises money for a really important and deserving cause, the Extraordinary Needs fund on the Inpatient Cardiac Floor of Boston Children's Hospital. The North Andover Middle School will host a really fun day of wiffle ball games, it's a fantastic way to get out with the kids and also help out families in need!
8. The Craft (1996) At The Luna Theatre in Lowell, Mass
Where: The Luna Theatre
When: Sunday September 24th 2:05 - 10 PM
The Craft is coming back to theatres for one day and it could not have come at a better time, when the world is at it's witchiest and October is on the brink of arrival. Fairuza Balk is an absolute knock out as the leader of a high school coven of witches in Los Angeles. The Luna Theatre will be doing three showings on Sunday, be sure to make at least one of them! To get you pumped up for the movie be sure to break out your catholic school uniform and studded chokers and you should probably give The Craft's official sound track a listen while you prepare to call the corners, and start your Halloween holiday season off right.
9. Bitoberfest Fall Celebration with Jack's Abby at Bit Bar in Salem, Mass
Where: Bit Bar
When: Sunday the 24th 2 - 8 PM
Bit Bar takes the cake when it comes to the classic Arcade + Pub, the Elk Burger is my favorite item on their menu! Bit Bar is bringing together tons of vendors and breweries for an awesome Oktoberfest afternoon. There will be tastings and authentic German cuisine! There'll be live music and giveaways, while inside try and beat my score at Mortal Kombat
10. Salem Horror Fest Opening Night at the Peabody Essex Museum in Salem, Mass
Where: PEM
When: Friday the 22nd 6 - 9 PM
Boo! Did I scare you? If not, this event will spook you for sure! The PEM is featuring the "It's Alive" Classic Horror and Sci-Fi Art from the Kirk Hammett Collection. This event is catered by the Hawthorne Hotel, and will feature live music performed by DJ Zombi. Swing by the bar and try a Dracula's Kiss cocktail, or pick up a helping of Toxic Mac N Cheese!
Previous Events:
Flower Crown Making Hosted by the folks at the Stevens-Coolidge Place
Where: The Stevens-Coolidge Place
When: August 26th & 27th from 2 - 4 PM
Flower crowns for everyone! Your hosts at Stevens-Coolidge Place promise that guests of all ages and genders are welcome to come explore their inner medieval fantasy monarch side! All supplies necessary for beautiful flower crowns will be readily available, guests will leave with a fully realized crown and the ability to make them on their own in the future! Tickets are $5 for members, $10 for non-members.
Mill 77's Soft Opening in Newburyport, Mass
Where: Newburyport
When: August 26th & 27th
This fantastic antique and vintage shop is back! They've moved locations and are extremely excited to share their opening with you!
Open House Event North Andover House For Sale - $459,000
Where: 31 Dudley Street
When August 25th 4PM - 5:30 PM
Living here you'll LOVE the neighborhood, the neighbors, the super convenient In town location and the huge back yard. The traditional colonial Floorplan has many nice features like an beautiful original wood floors, built ins updated windows, new heating system & more. See for yourself or call the listing agent North Andover Real Estate expert Lisa Johnson Sevajian at 978 457 3406.
10th Annual Car Show at Faneuil Hall in Boston, Mass
Where: Faneuil Hall
When: August 26th 10 AM - 4 PM
Faneuil Hall will be packed with vintage British cars this weekend! This is the 3rd in the Faneuil Hall Car Show Series, and is to be followed by a vintage motorcycle show!
Paint Nite at Slate in Boston, Mass
Where: Slate Bar & Grill
When: August 26th 8 - 10 PM
Paint Nites have become a popular staple in Boston's nightlife! For those reserving tickets ahead of time, the event page says to "Use code "bosfbevent" for 35% off tickets!"! There is no prior art experience needed, just bring an open mind an appetite for a great cocktail!
Open House Event North Andover House For Sale - $617,000
Where: 155 Laconia Circle
When August 27th 11AM - 12:30 PM
The locals LOVE Laconia Circle - the neighbors know and like each other, it's the perfect spot for bike riding, dog walking, running or baby carriage pushing. This big, pretty home has A LOT to offer like a huge great room with high ceilings, new gas heating system,updated roof and more. See for yourself Sunday or call the listing agent North Andover real estate expert Lisa Johnson Sevajian at 978 457 3406.
Bark Happy Boston: Doggy Bingo Party at The Living Room in Boston, Mass
Where: The Living Room
When: August 26th 3 - 5 PM
Where to take your furry friend for an evening out? The Living Room! The North of Boston Living Team includes three boston terriers working with us and I know they're very excited for this event! There will be fresh baked treats provided by Big Biscuit Bakery & Pet Supply. There'll be a selfie station set up for you and your pets! There are plenty of prizes for you and your dog to win, be ready to sweep the competition!
---
---
Wine Tasting: Bubbles Around The World at Wine Riot South End in Boston, Mass
Where: Wine Riot South End
When: August 26th 4 - 7 PM
Wine Riot is hosting a tasting of sparkling wines from France to Australia to the USA! There will be a 20% off discount for all of the wines sampled during the tasting. Honestly anything sparkly gets my attention, I will be there for sure!
---
There's a little time left to enjoy the farmer's market!
The North Andover Farmer's Market open now through October 8th
Stroll through North Andover's quaint downtown, pick up fresh fruits and veggies for a seasonal summer salad, on your way out stop by my favorite cafe in town, the Good Day Cafe for a lavender lemonade!
Located at 97 Main Street in Andover, bring the pups with you and afterwards check out The ultimate Perk featured in our dog friendly cafes and restaurants article!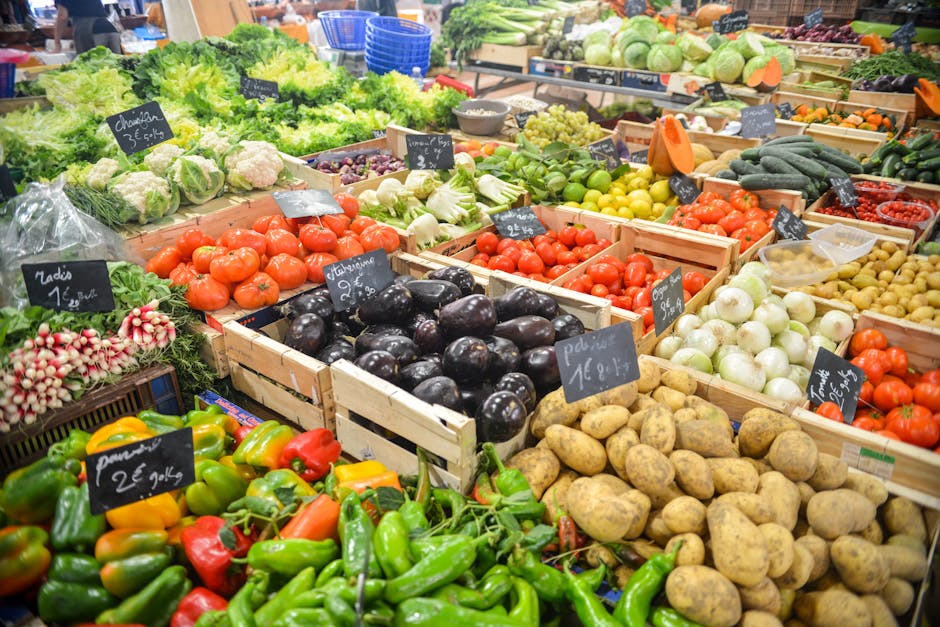 ---
---
---
Adidas Art + Sneaker Party in Boston, Mass
Where: Designer Shoe Warehouse
When: August 26th 11 AM - 2 PM
Stylize and accessorize your favorite Adidas shoes with custom buttons & laces!
Parkers Parlor - Root Beer Float and Brownie Sundae Fundraiser at MSPCA Nevins Farm in Methuen, Mass
Where: Nevins Farm
When: August 26th 12 - 4 PM
To quote the hosts at the MSPCA "calories consumed while helping to support animals in need do not count"! The proceeds of this event, and almost all MSPCA events go to causes that provide care for the animals under their watch, this time this is a benefit for Angels for Animals and Ashton's Hope Fund!
American Doll Tea Party at Smolak farms in North Andover, Mass
Where: Smolak Farms
When: August 27th 1-3 PM
Your child and their best doll friend will love this event! There will be games, lots of activities, and craft making for the kids to enjoy! There will also be a light meal provided. Smolak's events are always promised to be a smash success! Their is a 50 person limit for this event so reserve tickets before hand!
Central Flea Market in Cambridge, Mass
Where: Cambridge
When: August 27th
This is New England's greatest Flea Market hands down. With some of the most diverse vendors Boston and Cambridge have to offer: alongside fantastic food trucks, live performing acts and musicians, and street artists!
Speakeasy Donuts Pop Up by Far From Tree Cider in Salem, Mass
Where: Salem
When: August 27th 2 - 6 PM
Far From Tree Cider regularly hosts collaborative pop up events with other fantastic Salem restaurants, this weekend they've partnered up with Speakeasy Donuts!
Game of Cones - Ice Cream Bike Tour in Boston, Mass
Where: Copley Square
When: August 27th 12 - 6 PM
"Who will claim the Iron Cone?"
This event promises to treat you to a day of top notch ice cream from some of Boston's best creameries and will get you home in time for the Game of Thrones season finale! During the after party the Grand Council will hold a vote on who holds the greatest ice cream flavor in the North End! The event hosts greatly encourage guests dress in full Westerosi costume.
The Great Boston Rib Fest in Dorchester, Mass
Where: Dorchester Brewing Company
When: August 27th 12 - 3 PM
The Dorchester Brewing Company is inviting you out for one last hoorah of the summer! Dorchester Brewing Company is hosting four local rib connoisseurs: Blue Ribbon BBQ, Ashmont Grill, Lucy's American Tavern, M&M Ribs (which I can only hope are truly battered in M&M's). The ribs that receive the most votes will win the pooled cash donation that they can put to a charity of their choice! This is a free event, with a suggestion that guests should give $5 to go towards the donation pool.
Hot Mess Goes GAGA at Candibar in Boston, Mass
Where: Candibar
When: August 27th 10 PM - 2 AM
Didn't get the chance to snag tickets for Gaga's two night stay at Fenway Park? Candibar has got you covered! Hot Mess! Sundays always promises to host the best end of the weekend parties in the city! In addition to playing some of Gaga's greatest hits, there will be a ticket giveaway for her show on 09/02!
Paint Nite at Machine Night Club in Boston, Mass
Where: Machine
When: August 27th 4 - 6 PM
Hey Boston! A timeless local favorite Machine is hosting a Paint Nite this Sunday! Machine regularly hosts Paint Nite events, along with several live performing acts and musicians from the area! In addition, Machine hosts ages 18+ nights, one of the few venues in the city that do!