Laura's Winter Buying Guide
Smart Buyers LOVE the winter months.
After years of it being a Seller's market, are you ready for some leverage? Lisa & Laura prompted many of their buyer clients to wait for snow.
Read our tips, grab your mittens and let's go house hunting.
Such a pretty house....
To the untrained eye this home is perfect! On moving day you'll put a log in the fire, grab your latte and lounge by the fire....Slow down....Not so fast.
After almost 1000 home inspections I see a snow covered roof, a hidden foundation, window trim that could need attention, an attic that may need ventilation and a huge budget for brick work if it's in need of repointing.
There is nothing wrong with buying a home that needs some attention. Almost every home out there needs some work in one area or another. The mistake comes when you don't know what you are buying. When you are buying you need an accurate idea of what to expect so you can plan your budget accordingly.
1. The Roof, Good? Bad? Awful?
Two things can be hiding under a snow covered roof, a good one or a bad one. Without shoveling it how can you be sure? You can check with the seller and ask how long ago it was replaced. When it was replaced was it stripped with one new layer put on or did they add a 2nd layer. This makes a big difference on future expenses. If it's one layer you can add a 2nd over time. If it's a 2 layer roof when you need to replace it you'll need to strip it and replace it with the potential for sheeting work. Here are some steps to know as much as you can about your new roof.
✅ Ask the Seller for details on their experience owning the home specifically are there any issues with the roof?
✅ Go to the town and get copies of the permits for the roof, they will usually mention what was done, when and by who.
✅ Inside the home check the attic, ceilings and walls for any signs of water staining OR areas that have been recently painted. If recently painted ask the seller if there was previous water staining.
2. Look at the character...
Part of what makes homes in New England so visually enchanting is the rich decorative wood work. See those gorgeous columns? I see potential wood rot, maybe some insect damage and the so very common....peeling paint.
If you are obtaining an FHA loan peeling paint and insects are potential hurdles, we manage these issues easily when we identify them early. Using a VA loan? You need to be crystal clear on condition before the expiration of your home inspection contingency if you have one.
Are you a Veteran or Active duty Military? Check out our homes for heroes program here.
Move snow away from the trim work on window sills, door openings, and siding areas that stand out to you as a concern. In the basement and attics Check both inside the home and outside to be 100% sure you know what the current condition is.
We live in New England, wood repair is an ongoing issue we deal with, some day maybe all homes will have trim that doesn't need replacing but until that day consider scraping, painting and wood repairs as a part of your homeownership experience.
In my experience 9 out of every 10 homes is going to be in need of some type of "to be expected" wood, siding, trim repair. This shouldn't be a deal breaker, more of an FYI so you can prepare accordingly.
3. Decks, Stairs & Doors
You did your home work, you went onto google earth and noticed that gorgeous deck that you are dreaming of setting up your new grill on. Don't send out the invites to your friends and family until you do a little more diligence. It's rare to have sellers shovel off a deck in the winter. As a buyer the deck is something you should be familiar with. The decking if it's wood could need some repairs due to age, due to weather, due to normal wear and tear.
Ask your inspector to check the footings, be sure there is flashing if needed where the deck meets the home 's exterior and clear some snow to be sure the boards themselves are safe. Always check the stairs too.
Doors are often an overlooked expense at a home inspection. Wood doors could have splintering, peeling, rotting issues. Fiberglass doors can warp from heat. Be sure to look closely at your new doors and be sure they open and close correctly and that the locks align.
It's very common to find a door has shifted or swollen due to our climate. Check to make sure that your door knobs line up and your locks do in fact lock. If not, you'll know what to work on when you take ownership first.
4. Chimneys, not just for Santa
Very often chimneys are not visible easily when the snow hits. It's crucial to understand whether your new chimney needs pointing, has or needs a chimney cap, has or needs flashing....How's the mortar?
Fireplaces can be used for heating system ventilation as well as wood burning. It's important to know whether your chimney is ready for you to start a fire. Your inspector should be able to tell you if it's lined or unlined. Many chimneys are considered safe without liners, liners weren't added to chimneys around here until fairly recently and since New England homes are some of the oldest in the country we see many without liners or caps.
Always get your chimney cleaned before use to get a good understanding of the condition.
5. Air conditioning units
It's not possible to turn on air conditioning once the temperature drops in New England. Ask clearly whether it was run last summer, whether there were any issues, who services it, when it was last serviced and when it was replaced last. You'll also want to know the type as many air conditioning units are not able to have the cooling chemical added to the units any longer due to changes in the industry. Once an older unit is in need of more you may need to replace the unit in it's entirety.

Check with the town for permits regarding the air conditioning and call the HVAC company that services it and ask if there is anything notable in the file that needs to be repaired prior to use.
Not testing the air conditioning in the winter shouldn't be a deal breaker, just plan ahead and do your research.
6. Driveways
Driveways are an often overlooked expense in home buying. What could a driveway need ? Well, seal coating, crack remedying, pavement smoothing.
Lots and lots of things. Though an old driveway won't prevent you from enjoying your home it can be an expense to consider when buying.
Shovel off an area or two and check the condition so you know what to plan for.
An aging driveway is very common in New England, this shouldn't be a deal breaker but it is something you should check the condition of so you are fully informed.
7. Septic systems
In Massachusetts it's a requirement of most mortgage companies that you receive a passing Title V report showing the system is functioning as intended. In New Hampshire it's up to you to determine whether you want to pay to test the system. I always suggest testing.
In Massachusetts if it fails you need to be aware that some towns will not allow for replacement during certain months. In many communities all homes are on septic like in Boxford and many, many NH homes are as well. So plan ahead. If buying in MA ask for the title V report early on, if in NH ask for your inspector to come out as soon as possible and be sure your home inspection period is still in place.
Septic systems can last many many years if maintained appropriately. Be sure to check to see if the house has a garbage disposal. If it does you'll want to know its septic safe. If not, many inspectors will tell you not to use it.
8. Windows
Your quality of living is largely dependent on the warm cozy feeling your home has to offer. Warm and cozy could mean a 1200 square foot condo or it could be a 12,000 square foot home with vaulted soaring ceilings. Either way your windows are important.
Check for seal leaks, check the locking mechanisms, do they need caulking? Are they in good shape? In New England window replacements are very common so a window in need of some TLC shouldn't be a deal breaker but you owe it to yourself to know what to expect.
A broken seal can me a frozen window or it can mean a light fog. Ask your inspector for details on what they see as the potential life expectancy on your windows.
📢 Bonus Tip
Laura Putnam - Realtor
"Something to note...When it comes to the credit, you should be careful when closing credit lines. While you should not open new cards or add to your debt by charging on current cards, most people don't know that closing cards can actually hurt your score. Ideally, you want to make sure you don't use more than 30% of what you have available. Closing a line of credit will reduce the line you have, which will raise your percentage of "revolving utilization" which is very bad. When in doubt talk to me about your concerns and we can work together to find the best solution for you.
Dreaming of a home ? Here's how we guide you....
Create a road map to your success
Let's get to know each other! Lisa will listen to your goals, calm your anxiety, invest time learning about your concerns and help you understand the whole process. We will make suggestions based on our experience guiding literally hundreds and hundreds of buyers to their perfect home at the best price.
Lisa will suggest ways to find the best priced property as well as introduce you to the price points to focus on and property types for your desired lifestyle. We can even introduce you to mortgage lenders, real estate attorneys, home inspectors and contractors if needed.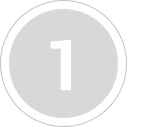 How much does your dream home cost?
Once we know what your goals are we need to determine exactly how much expense you should expect on a monthly, yearly basis. You'll also want to know exactly how much money you will need at the beginning, middle and end of the purchase. We will make suggestions based on your personal finance style. Your lender will help you determine your buying price range with confidence. The lender will do a full review and then tell you what you will be able to borrow in order to purchase a home, how much your payments will be and how much you need as your down payment. Skip the online calculators, they are rarely right. Smart buyers go straight to the best lender for their situation. This is a vital step in the home buying process. Often buyers simply don't know what to expect and it can cost them time, money and comfort.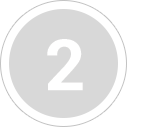 Hand picked options, hidden homes, on market stuff too
Lisa will get to know you personally, you'll feel like you have a new best friend. Share why you are moving with her so she can hand pick some homes for your consideration. She and the Nurture team will hunt down homes both on and off market for your consideration. Then once you start to receive them be brutally honest with her on your impression of the homes so she stays on the right track. Be sure to let us know if one (or more) jumps out at you so that we can schedule a viewing to start getting you comfortable with the home buying process and keep an eye out for similar options. We will be there for you every step of the way.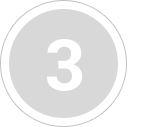 Schedule viewings and attend open houses
Here's where the buying process gets really fun! We'll attend open houses together and schedule viewings of the homes that you have interest in./ We'll talk about how the budget will work and make sure that we find you the best price. When we view homes together you'll have insider insight into what the market is doing, often we will know why the seller is moving, what the expenses are for that home and we will share our views on whether the pricing makes it attractive.
If there is room to negotiate price we will suggest it and make recommendations on ways to obtain the best value possible.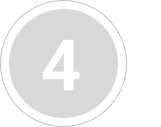 Acceptance, appraisal and inspection
The sellers accepted your offer! It's time for inspection if you are completing one! Lisa or her home inspection partner will be present to share the experience with you. They often make suggestions on maintenance tips and negotiation points. If something comes up that no one was expecting a negotiation may be needed to continue the transaction on your behalf. Assuming you reach an agreement with the seller the next step if you have mortgage is the appraisal. This guarantees that the price of the property matches the condition of the property while the inspection makes sure that everything in the home is functioning properly and there are no major issues inside. These are less exciting but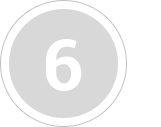 Identify the perfect home and write an offer
When we find the perfect option and your lender confirms it fits your comfort range, you're ready to make an offer, Lisa will discuss the contract with you so you know what contingencies to request, what if any aren't necessary and whether there are any strings we can pull to obtain an in with the seller. Lisa will present a written offer to the Seller's agent and sometimes even sit with the Seller themselves to discuss you and your interest in the home. The seller often will issue a counter offer, Lisa will make suggestions and guide you toward the best possible outcome. We're happy to walk you through each of these possibilities and exactly how to handle them. Once the offer is accepted, our concierge jumps in and manages the process for you.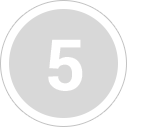 Paperwork !
Get excited because it's time to finalize your paperwork. If you are obtaining a mortgage we can guide you through providing the necessary documents to your lender and track the important dates like your mortgage contingency to protect your deposits.
Once you have your final commitment letter it's important to remember that there is still some time left before the actual loan is complete. Answer your lenders calls and ask questions about anything you don't understand. We will be here to support you. This process includes going through all of the final paperwork and signing your name frequently.
Before you purchase the home please fall in love with the process but dont fall in love with new furniture until your loan is closed. Any large purchases a few hundred dollars or more can cause an issue with your loan.
Be 100% sure all of your payments continue to be made on time. Don't take an unexpected vacation from work if it impacts your income. Be sure you leave your funds in the bank account that you gave to your lender as proof of your ability to provide a down payment. If you are getting funds as a gift toward your down payment you must show your lender in writing where it came from. A gift letter may be needed so if you plan to receive these types of funds you should notify your lender as early on as you can.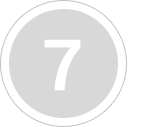 Celebrate!
Closing day is finally here! But first you need to complete your final walk through. Many of Lisa's clients will send her in their place. She will shoot photos and video of the property, confirm any repairs that were agreed upon were in fact done and that the home is as empty expected. She will check to be sure the appliances that are supposed to be there are there.
If you are attending you should check cabinets, closets, back yards and around the property to be sure everything has been removed that should have been. Run the water, turn on the heat, check the air conditioning if the weather allows and be sure you know where the keys are for access once the home is yours.
If all is well you'll head to closing with your closing attorney. They will walk you through the process of signing the deed and other related documents. They will collect the downpayment and disburse it to the seller once the sale has been recorded. Then you get the keys and it's officially yours to move in to.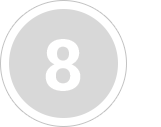 Lisa is often described as the house hunter's best friend in real estate.
For over a decade Lisa has earned life long friendships and created raving fans by guiding her clients towards successful sales. She will be here to look out for you too when you are ready.
Do you have a home to sell and have questions about how to Sell & Buy?
Do you need an idea of what it would sell for in today's market? Click the links below and learn more.