Live like a tourist & fall in love all over again.
Here at the NOBLE Group @ Bentley's real estate we are working to is bring you more ways to live like the tourists do. I'm always inspired to learn something new about our area every time I bring new house hunters to check out property. Watching them fall in love with the suburbs, with the city, with our culture, restaurants and local hotspots is contagious. It inspired me to start the "live like a tourist summer series" of events to get you out of your office and away from your screen.
This weekend mixes some of my favorite things - Pride, Art, Flea markets - ( ask me about the painting I found years ago at the Merrimack College flea market some time ) dogs and the hatch shell. Do you have an event we should know about? Make sure you share it with me!
1. Central Flea Market in Cambridge, Mass
Where: Central Square
When: June 25th at 11 AM
An extraordinarily diverse collection of Cambridge and North Shore vendors collaborate once a year to celebrate Central Square's multi-cultural community. What does that really mean? You'll find really cool curios and trinkets, furniture, and a lot more (including food!) in the heart of Cambridge, Mass!
2. North Shore Pride Parade in Salem, Mass
Where: Salem, Mass
When: June 24th at 12pm
Join fellow North Shore and Salem residents in North Shore's Sixth annual Pride Parade!
---
Just listed – 56 Orchard Hill Rd., Haverhill – open house Sunday 11 AM to 1230 – see all of the details after you check out the video above.
---
Where: The Innovation and Design Building
When: June 24th at 11 AM
Join Boston's finest Picklers and Pickling enthusiasts for a day of, well, pickling! Also games, contests, and gourmet food trucks
---
---
4. Gulu Gulu Cafe's Drink-N-Draw in Salem, Mass
Where: Gulu Gulu Cafe
When: June 27th at 8 Pm
Gulu Gulu Cafe and the Salem Collective of Artists are hosting a Drink-N-Draw together! The team promises to provide an interesting display for artists to base their creations off, please bring your own materials!
5. Donna Summer Roller Disco Party in Boston, Ma
Where: City Hall Plaza
When: June 23 from 6 p.m. - 10 p.m.
Mayor Marty Walsh honors Boston born artist Donna Summers with this year's Donna Summers themed roller disco, coming back for it's third year running! Kick off the summer the right way with a curated selection of Miss Summer's classics! This event will be hosted by DJ Kon joined by Donna's own nephew O'mega Red!
---
---
6. Secret Life of Pets at the Hatch Shell, in Boston Mass
Where: Boston's Hatch Shell
When: June 23rd at sundown
Boston! Come on out to the Esplanade for a free outdoor movie night! Secret life of pets is playing and you won't wanna miss learning what your animals really do when you're not home.
---
---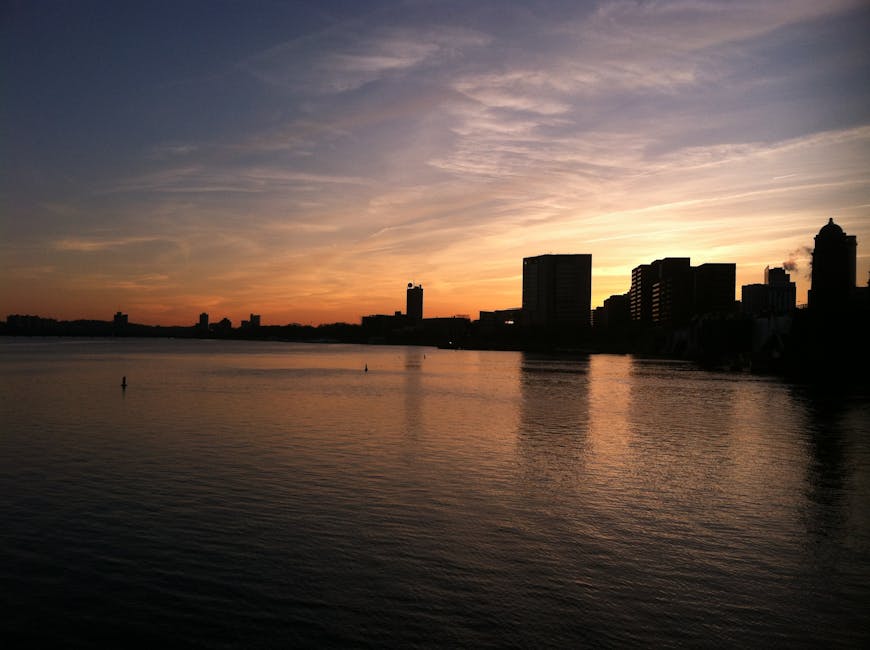 7. Wonders of the World at the Lawn on D, in Boston Mass
Where: The Lawn on D
When: June 24th at 2pm
Come down to the South End for a hefty dose of diverse culture and heritage! Take a day trip through China, Ireland, France, and many more countries all at once! There will be fantastic food and drinks served along with fun activities for the family to participate in.
8. Reel Big Fish at Bernie's Beach Bar at Hampton Beach
Where: Bernie's Beach Bar
When: June 22nd, 6:30-11PM
Newburyport Brewing Co. is hosting a Jamaican Ska party on the beach! Enjoy Craft Beer tastings and drinking games with your friends out in the sun!
9. Craft Beer and Puppies at Battery Park in Boston
Where: Battery Park
When: July 1 at 1 PM - 4 PM
Take your best furry friend out for a drink at Battery Park! At $20 dollars a ticket guests and their pups get their first beer, specialty cocktails and a photo-op with the doggies.
;
10. Jaws at the Lawn on D, in Boston Mass
Where: The Lawn on D
When: June 30th at Sundown
Stay out of the water! Crush cans of Narragansett beer with Chief Brody and chill out on the lawn with the family watching the original 1975 film!
11. Vintage Car Show in Boston, Mass
Where: Faneuil Hall
When: June 25th at 10am
Check out the first of four vintage car shows hosted in Boston's Faneuil Hall!
12. Family Fun Day in Somerville, Mass
Where: Trum Field
When: June 24th at 12pm
Come down to Somerville for a day of pony rides, bouncy castles and a free barbeque!
13. Snow White: Through The Looking Glass, in Newburyport Mass
Where: Maudslay State Park
When: June 24th & 25th at 2pm
Join our Newburyport Neighbors for theater in the park! This time there will be a spin on two classic tales, Alice and Wonderland and Snow White, follow Snow White as she descends into the looking glass for the first time and discovers the magic of Wonderland!
Upcoming Events:
Where: Boston City Hall
When: July 8th-9th
Come on over to City Hall for lots of pizza, beer & wines from local Boston vendors! Festival entry is $15 per person. Expect live music!
2. Healthy, Fit & Fun in Boston
Where: The Esplanade
When: Beginning July 11th-13th at 7PM
Boston's yoga in the park series starts soon! These events are completely free across the board! Students should pre-register online.
3. Movies at the Mansion: Finding Dory, in Waltham Ma
Where: The Lyman Estate
When: July 13th, 8:30-10:15 PM
Historic New England presents Finding Dory! There will be live music and light refreshments served before the movie, guests should bring their own chairs and blankets. This event is rain or shine! In the case of rain the movie will be hosted indoors.
5. Amesbury Pines Music Festival, in Amesbury Mass
Where: Amesbury Town Park
When: July 1st from 12-8 PM
Where to find the swing dancing and flatbread pizzas this weekend? At the Amesbury Pines Music Festival! Featuring a line up of brass and indie bands performing throughout the day! Check out the adorable outdoor Vendor Village and grab a bite at the food trucks that'll be catering!
6. July Friday Nights in Lowell, Mass
Where: The Mill Yard
When: May through October
Craft Beer. Artisanal goods. Tacos. All at the Mill Yard in Lowell! These events will feature live music all throughout the season.